3 Simple Ways to Use Vitamin E Oil for Hair Growth, Homemade Tips For Long and Strong Hair, Beauty Tips
Vitamin E Oil for Hair Growth, Homemade Tips: बाल झड़ने से रोकने के घरेलू नुस्खे – Natural Beauty Tips For Hair Growth Every woman desires thick, long, and lustrous hair. From teenagers to oldies, everyone loves their hair because of the pivotal role it plays in defining one's face and looks. Unfortunately, hair fall, hair loss, and impaired hair growth are common hair issues that people face. Hectic lifestyles, pollution, and adulterated hair care products are to blame. Get rid of those expensive, chemical leached hair products. If you're trying to regrow hair that you've lost or would simply like to improve the hair that you have, try some of these natural remedies.
Vitamin E supplements improved hair growth in people with hair loss. It's thought that the vitamin's antioxidant properties helped reduce oxidative stress in the scalp. Oxidative stress has been linked with hair loss. Watch this video to know how to use vitamin e oil for hair growth.
Just as your skin needs care and nourishment, your tresses too require your loving attention. A basic hair care routine can go a long way in ensuring healthy hair. Experts caution against an overdependence on chemical products though, when it comes to chalking out a robust hair care plan. Instead, look for natural remedies — in fact, you can find some of the hair solutions in your own home. There are several ingredients, which are easily available in your kitchen, that can fight hair fall, dandruff and scalp infections. Here are some of the most effective home remedies for hair growth that can come in handy for your hair.
1. How Does Home Remedies For Hair Growth With Amla Help?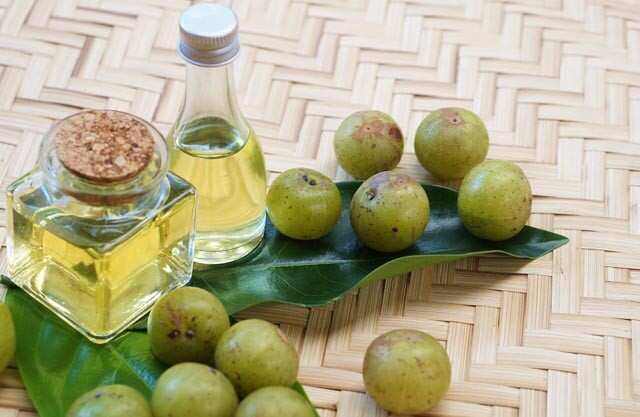 Here are a couple of home remedies, starring amla, for damaged hair:
In a bowl, mix 2 teaspoons of amla powder and 2 teaspoons of shikakai powder and a little bit of water to make a smooth paste. Don't let it get watery. Apply the mix on your scalp and hair and wait for about 45 minutes. After this, shampoo your hair in normal water. You can follow this routine once a week.
Heat 2 teaspoons of coconut oil till it turns brown. Add a teaspoon of amla powder and let the mixture cool a bit. Massage your scalp with this for about 10 minutes and wait for half an hour or so. Shampoo off. Use a mild shampoo. You can follow this routine twice a week.

How amla works: It's considered a natural immunity booster. In fact, experts say that it's the most sought-after natural ingredient for hair vitality. Why? This is because amla contains oodles of essential fatty acids, which are said to strengthen hair follicles. Also, a surplus of Vitamin C in amla can prevent premature greying. It's also high in iron and potent antioxidants – ellagic, gallic acid and carotene. The latter improves blood circulation around the scalp thereby stimulating hair growth. What's more, these can also fight dandruff.
2. What Are The Best Home Remedies For Hair Growth With Coconut Remedies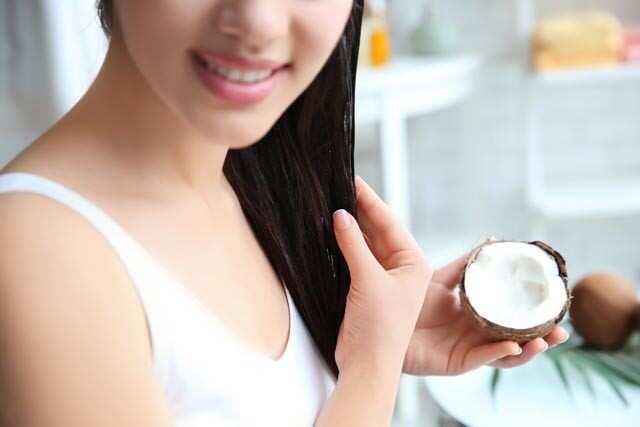 Through generations, coconut oil has been venerated as a magical home remedy for hair problems.
Heat up 2 teaspoons of coconut oil, add the juice of half a lemon and a teaspoon of honey. Mix well and apply on the hair and scalp. Wait for an hour or so and wash it off with a sulphate-free shampoo. This can help you get rid of dandruff.
Blend coconut oil and a ripe banana together. Add a little bit of coconut milk to the mixture. Apply on the hair and scalp. Let the mixture rest for quite some time and then shampoo off. This is a good anti-hair fall remedy.
Whisk an egg and a teaspoon of honey into coconut oil. Massage on to hair and scalp. Wait for a couple of hours for maximum benefit. Shampoo as usual. This is a good home remedy for damaged hair/ Mix coconut oil with almond oil, argan oil and a tablespoon of yogurt. Apply this mask well on your hair and scalp and keep it overnight. Shampoo it off the next day. This routine will add lustre to dull hair.
How coconut oil helps: There are several reasons why people have sung paeans to coconut throughout the ages. Medium chain fatty acids and lauric and capric acid ensure rich antimicrobial and anti-fungal properties in coconuts and these are primarily required to prevent free radicals from stunting hair growth. Coconut oils also ensure shiny and dark hair.
3. Does Home Remedies for Hair Growth with Castor Oil Prevent Hair Problems?
Add a teaspoon of methi seeds to 6 tablespoons of castor oil and coconut oil each. Heat the mixture till it turns a little brown and starts foaming. Cool it off and massage it on your scalp and hair. Wait for about 45 minutes and wash it off. Apply this mixture at least twice a week for maximum benefits.
If you have really dull hair, this mask is the right type of home remedy for you. Take 5 teaspoons of castor oil and 2 teaspoons of mustard oil, that is quite common in our kitchens. Mix well and massage on to your scalp and hair for about ten minutes. Shampoo it off after a while.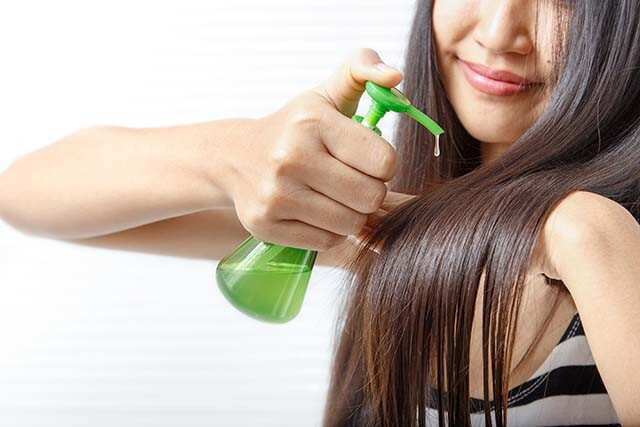 How castor oil works: It has been traditionally used for treatment of damaged scalp and hair loss. Castor oil is rich in proteins, minerals and Vitamin E and therefore it works as a magic potion for your hair. What's more, castor oil has ricinoleic acid and Omega 6 essential fatty acids, which boost blood circulation to the scalp, thereby increasing hair growth. Castor oil can also be used to tackle split ends.