Top 7 Hottest & Beautiful Turkish Women in 2021 – List of Most 7 Gorgeous Turkey Film Actress & Model Girls
Top 7 Hottest Turkish Women: If you want to know who're the hot & most beautiful women in Turkey, follow this list of the top 7 hottest & beautiful Turkish women in 2021.
Women in Turkey are naturally beautiful and attractive. That's why Turkish women emerge as the most beautiful women in the world. Following ten beautiful and hottest Turkish women are such great examples of it. Let's read the post and tell us your favorite Turkish women in the comment section.
1. Hande Erçel
Instagram's most-followed Turkish beauty and former Miss Turkey and Miss Civilization is ruling the Turkish entertainment industry. She got overnight fame from the character of Hayat Uzun in the romantic comedy series Aʂk Laftan Anlamaz. She is a prominent Turkish model and actress who footed in the industry via commercials. Undoubtedly, she is currently the hottest and most beautiful woman in Turkey.
Erçel has beefed up huge audience from her impeccable acting in dramas like Calikusu, Güneʂin Kizlari, Sen Çal Kapimi, Hayt Agaci, Azize, Halka, Siyah Ínci and Aʂk Laftan Anlamaz. She is a social media influencer who believes in positivity around everyone. Drama, Aʂk Laftan Anlamaz gain instant fame in the Middle East and Soth Asia especially.
2. Esra Bilgiç
The 2nd place for most beautiful Turkish women in 2021 goes to Esra Bilgiç. As Halima Hatun of the historical Turkish magnum opus, Diriliʂ: Ertuğrul brought her diehard fans from across the globe. It was her television debut that filled her kitty with loads of awards and stardom. Her outstanding performance and dazzling look became a global sensation. She nailed her character with utmost simplicity and periodic sensitivity.
She has swiping 5 million followers on Instagram. This brown-eyed and hourglass-figured Turkish actress is famous for her simple yet glamorous look. Currently, she is mesmerizing the audiences with her organic acting in the crime series, Ramo.
3. Fahriye Evcen
Fahriye Evcen is a beautiful German-Turkish actress and model, best famous for her work in the TV series Yaprak Dökümü. The hazel-eyed Turkish beauty stood at 9th step in Buzznet's list of the World's 30 Most Beautiful Women 2017.
Evcen footed in the industry in a 2008 release movie named 'Cennet'. Her stardom scaled new heights from her portrayal in Tv series Çalikuʂu, AʂkTutulmasi and Yaprak Dökümü. Her filmography includes films and television series that were massive hits and awarded. She is an entrepreneur having a clothing line, Ivy People. She has endorsed various brands like L'Oreal, Koton, Prima, ülker Golf Bravo, and Divanev. Besides, she is a skilled speaker of Spanish, German, English, and Turkish.
4. Dilan Çiçek Deniz
The ease and poise carried by this Turkish chic is a unique style statement of her. A former beauty pageant participant who mesmerized audiences with her naive acting skills in Çukur. She is also an established model known for her class apart fashion sense. She is 26 years old and already a brand name in the Turkish entertainment world. And she is regarded among the hottest Turkish women of 2021.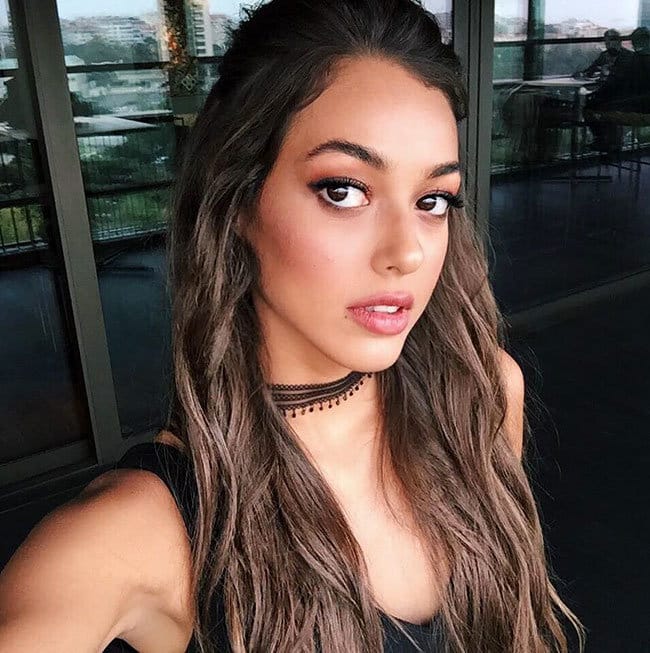 Her performance in One-Way to Tomorrow and in the digital show Yarim Kalan Asklar are highly appreciated.
5. Melisa Döngel
Merely at 21, this Turkish beauty is a celebrated face of the country's entertainment industry. Currently, she is one of the most beautiful Turkish women in 2021. She got publicity from her role as Ceren Basar in the series Forbidden Love. Her radiant green eyes, brown hair, and slim body heavies her screen presence. She is a famed fashion model and actress of Turkey.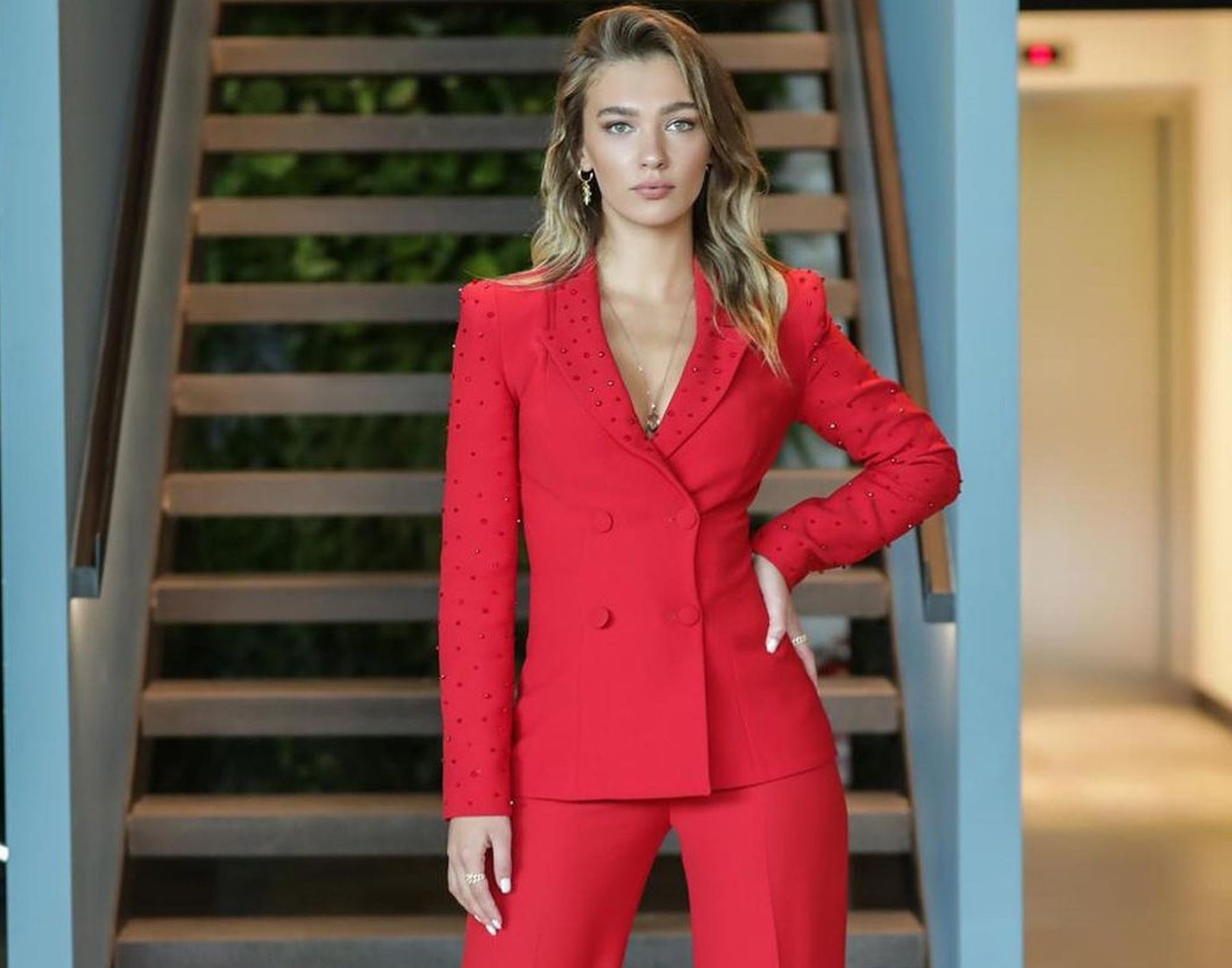 Her remarkable performances can be seen in Sen ÇalKpaimi, our story (Bizim Hikaye), and Elif. The belle is active on social media platforms like Facebook, Instagram, YouTube, and Twitter too. On Instagram, she has amassed 2.4 million followers. She bravely overcomes her ordeal of child sex abuse.
6. Burcu Özberk
We can't ignore Burcu Özberk while listing the top 7 most beautiful women in Turkey. This Turkish beauty is an established TV and theatre actress famed for her role of Nazli Yilmaz in the series Güneşin Kızları. She got fame from her lively role in the show Muhteʂem Yüzyil. Her raw theatre performance is displayed in Woyzeck Masali, Ayyar Hamza, and Kirmizi Baʂlikii Kiz.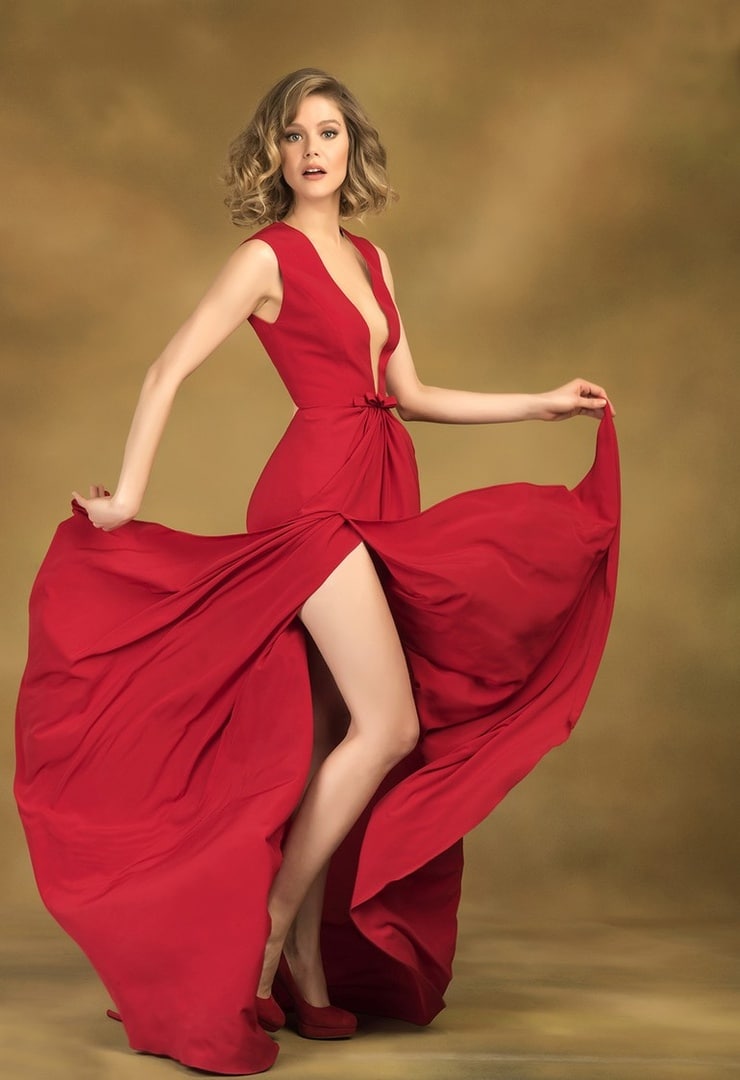 Her powerful performance in the world-famous Turkish Romantic Comedy, AfiliAʂk (Stellar Love) fetched her Golden Butterfly Award in 2020. She also appeared in many plays as Erdal Beʂikçioğlu's Tatbikat stage, Quills and Woyzeck. She legged in cinema from the movie Direniʂ Karatay. This most wanted actress essayed the role of Ayʂegül in the FOX TV drama Çocukluk. She likes to keep a silent personal life away from the media glare.
7. Demet Özdemir
Demet Özdemir is a famed Turkish dancer, model, and actress. She started as a backup dancer and landed the role in the hit Fox Series Sana Bir Sir Vereceğim. She got huge recognition and fanbase for her performance in the series. Her attractive facial features, dark brown eyes, and charismatic personality allures her admirers. Undoubtedly, she is currently one of the most beautiful women in Turkey.
Özdemir has followers across the borders in Arabia, Italy, and Spain. She has a huge fanbase of 12.7 million followers on Instagram. Her pivotal role of Sanam Aydin in the television series Daydreamers fetches her Golden Butterfly Awards of 2018.
Conclusion of World Turkey Girls Portal | Bollywood – Hollywood – South Indian Actress – Model – Fashion Style – Life Style – News & Updates
Finally, if you need anything else, or have inquiries, questions you would love us to answer, kindly use the comment box below to reach us. We'll be updating this page with more updated World Girls Portal Latest News & Update.
Join World Newz Portal by clicking on the link provided Facebook, Twitter, and Pinterest using the share buttons below.
You are reading this article via "World Girls Portal", thank you very much for reading our article. Friends If you liked this article, please share it with your friends.