Taarak Mehta Ka Ooltah Chashmah famous actress Sunayana Fozdar is so fit because of this, see her fitness secret in pictures
Sunayana Fozdar Fitness Secrets Mantra: Taarak Mehta Ka Ooltah Chashmah actress Sunayana Fozdar is playing the character of Anjali Mehta these days. Earlier this character was being played by Neha Mehta.
Sunayana Fozdar's fitness secret
Achieving our fitness goals not only keeps us away from many diseases but also makes us look very attractive. Anjali Bhabhi aka Sunayana Fozdar, who is seen in the inverted glasses of the famous TV show Taarak Mehta, is also quite fit in appearance and many people are crazy about her fitness.
Sunayana Fozdar is beating age
Looking at the age of the 34-year-old actress, one cannot say that she has crossed 30 years of her age. She neither joins any kind of fitness program nor does she do much to get this attractive body. But still she is so fit, so many people want to know the secret of her fitness.
Sunayana Fozdar follows heavy workout and diet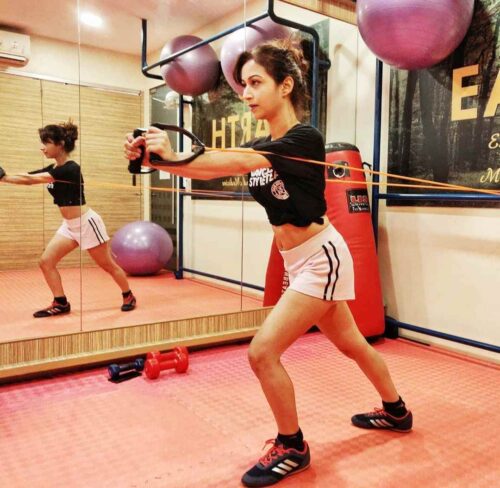 Sunayana says during an interview that, I am by no means a fitness freak at all, nor do I follow very heavy workouts and diets to keep myself fit. Instead of eating a lot at one time, I eat little at a time.
dance is fitness secret
Sunayana says that she has been dancing since childhood and from the very beginning the secret of her fitness is this dance. She loved dancing in her childhood and since that time she has been dancing to fulfill her dream and it does not require her to do any kind of gym and it also gives happiness to her heart.
jogging and walking – Sunayana Fozdar Fitness Secrets
My diet is also very simple and I do not punish myself by depriving myself of anything. I just dance to keep myself fit and occasionally go out for jogging and walking.
Secret to keeping skin healthy
If we talk about Sunayana Fozdar glowing skin, then she also says about this that I do not touch my face again and again and neither do I get more facials. She always drinks a lot of water and keeps herself hydrated for her skin care routine and to get glowing skin. Most of all she takes care that she removes makeup from her face before sleeping.
smile on face is necessary
She says to get glow if you want a glow in your face then always be happy and keep a smile on your face. This will make your skin glow more and you will not need more products.
Conclusion of World Girls Portal – Celebrity – Women – Actress – Fashion – Life Style | HD Wallpaper – Photo Gallery Latest News & Updates
if you need anything else, or have inquiries, questions you would love us to answer, kindly use the comment box below to reach us. We'll be updating this page with more updated World Girls Portal Latest News & Update.
Join World Girls Portal by clicking on the link provided Facebook, Twitter, and Pinterest using the share buttons below.
You are reading this article via "World Girls Portal", thank you very much for reading our article. Friends If you liked this article, please share it with your friends.